Philadelphia Trolley Tracks








Germantown Avenue trolleys: 1947 factory photos

Philadelphia's Fairmount Park Trolley 1896 - 1946

Philadelphia Trolley Routes - 1968 to the present day

Philadelphia's Trackless Trolleys (Trolleybuses)

PTC Center City Map January 1953

Summer 2003: Route 23 trolley at Wayne Junction

A Tour of Route 23 in 1987 photos by Harry Donahue

ex-Kansas City ex-PTC 2289

Article: History of the PCC Overhaul Programs by Rev. E. Casey

PCCs stored at Luzerne Depot in 2002

In this 1974 brochure, SEPTA
speaks glowingly of its PCC trolley fleet
and assures us of its bright future.


March 1973 Employe News Explains the Origins of 1970s "Gulf Oil" Paint

Philadelphia's PCC Streetcars: Air Cars

Philadelphia's PCC Streetcars: All-Electrics

Philadelphia's PCC Streetcars: PCC Survivors

Philadelphia's PCC Streetcars: Good Used Cars

Article: ex-Toronto PCCs in Philadelphia by Rev. E. Casey

Philadelphia PCC Car Roster - 1938 to the present day

Montgomery County's Hydro-Powered Trolleys

PTC trolley photos from the A. W. Maginnis Collection

Bicentennial Boat Trolley

1926 Brill Trolley Subway Charter

PCC trolley on Old York Road in Logan, 1971

Last days of the Route 47 Trolley

PTC vehicle and depot assignments, 1955

New Years Eve PCC Charters

1981 Inquirer report: Aging Trolleys, Weakest Link in a Worn Chain

Runaway Trolley

September 1997 City Trolley Hearing

August 2001 Route 15 trolley tracks construction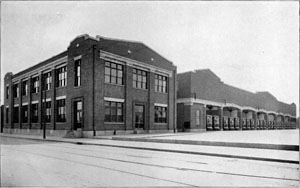 Luzerne Depot


On June 8, 2007 the Society for Industrial Archaeology
sponsored a tour of Philadelphia's remaining trolley buildings,
spanning from pre-Civil War on up to the 21st Century.
Philadelphia Car Barns Past and Present
was led by architect historian & author Joel Spivak.
Follow this link for a virtual tour.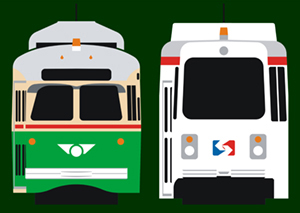 Return to Philadelphia Trolley Tracks main page.

Site Owner: Mike Szilagyi
e-mail: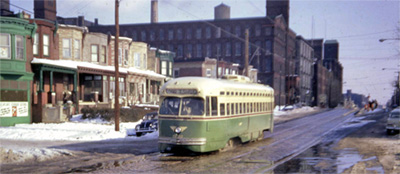 Links to more Philadelphia trolley web sites
Philadelphia Trolley Tracks is NOT the official website of, nor is affiliated in any way with SEPTA or the City of Philadelphia.