Philadelphia Trolley Tracks:
ex-Kansas City, Philadelphia Transportation Co. 2289


1946 ex-Kansas City ex-PTC 2289 at Shirey's farm south of Reading, PA
June 8, 2008 photo by Mike Szilagyi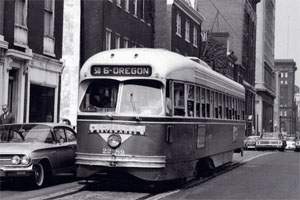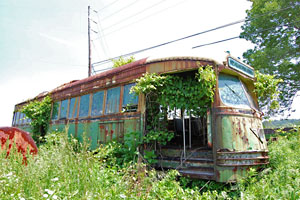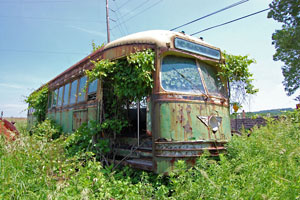 Click on these photos for larger views.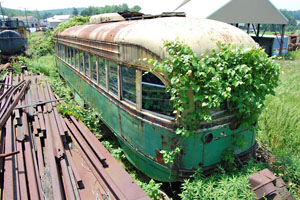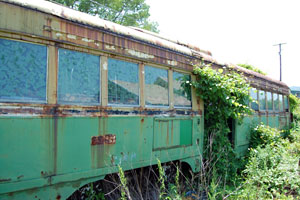 From Rev. Casey: It should be noted that this car was the Trolley Valhalla gift shop, and had an HO layout inside it. Hervey Lesch and Tom Kelly were the gift shop attendants at Tansboro, NJ. They used to have racks for the post cards on the walls. It used to sit in the front of the property. I remember the front of the car was spruced up, and it looks like it has held up well from 1971 till now. Can't say the same for the rest of the car. Another tragedy that this car is not in better shape. It went from Tansboro to Jobstown. Not sure how it got to Reading. I forget exactly what was wrong with the car that it would not run at Tansboro.
August, 1961 photo of 2289 in service by Rich S. Short
After more than thirty years here at Shirey's in Geigertown, on July 7, 2012 2289 was taken from here and transported to Seashore Trolley Museum in Kennebunkport, Maine. Plans are to use 2289 as source of parts in the restoration of 2278.
June 8, 2008 photos by Mike Szilagyi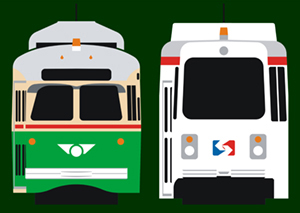 Return to Philadelphia Trolley Tracks main page.