Philadelphia Trolley Tracks:
Good Used Cars


All the Ex-Kansas City PCCs were out of service by the mid-1980s. The car shown here, no. 2289, was sold by SEPTA well before that, in the late 1960s. For nearly 30 years 2289 rusted in a field in Geigertown, Pennsylvania, still wearing PTC green.

(Another ex-KC car, 2255, was saved from scrapping by the Buckingham Valley Trolley Association. But, because it was vandalized while in storage, 2255 has been scuttled in a flooded quarry for the amusement of scuba divers.)

For more views of 2289 rusting in peace, follow this link..

June 8, 2008 photo © Mike Szilagyi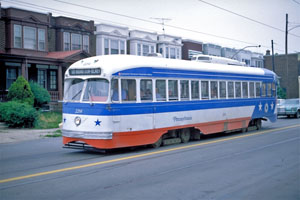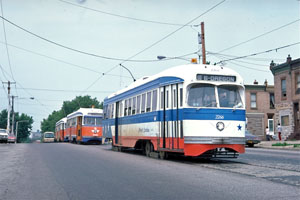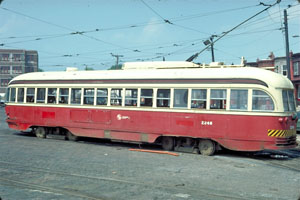 Click on these photos for larger views.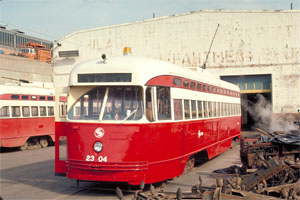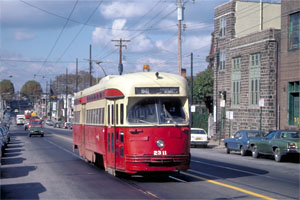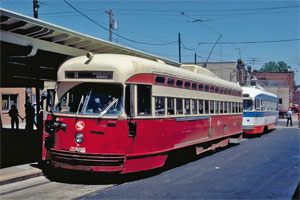 Between 1955 and 1983, used PCC cars from St. Louis, Kansas City, Birmingham and Toronto have seen use in Philadelphia.
photos by Mike Szilagyi

Return to the Good Used Cars Article.




Return to Philadelphia Trolley Tracks main page.