Philadelphia Trolley Tracks:
Good Used Cars


Some of the Pullman PCCs bought from Toronto had severe corrosion problems, i.e., they were real rusty. This car is coming apart where the plywood floor meets the dash panel above the anticlimber. Like the ex-Kansas City cars, they were assigned to Luzerne Depot. Here 2311 rolls northbound on Route 50, on Wyoming Avenue in front of the old SEPTA headquarters

ex-Birmingham ex-TTC PCC 2311 on October 26, 1979. Photo © Mike Szilagyi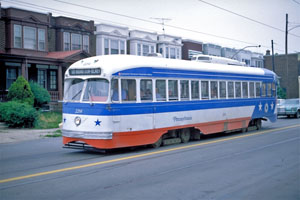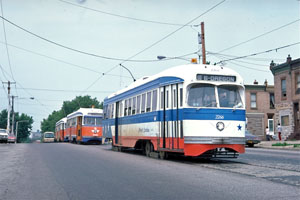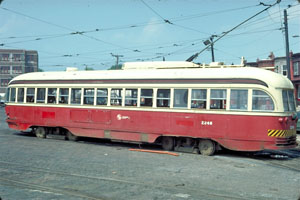 Click on these photos for larger views.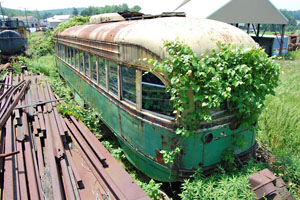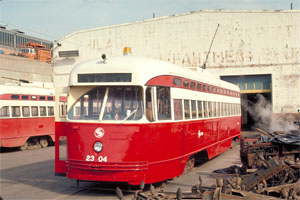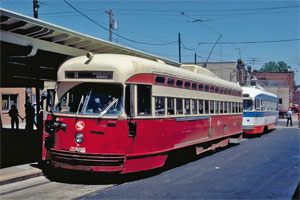 Between 1955 and 1983, used PCC cars from St. Louis, Kansas City, Birmingham and Toronto have seen use in Philadelphia.
photos by Mike Szilagyi

Return to the Good Used Cars Article.




Return to Philadelphia Trolley Tracks main page.