Philadelphia Trolley Tracks:
Good Used Cars


Pullman built a simpler carbody for its PCCs, eliminating details like the curved visor, and simplifying the compound-curved body panels that made the St. Louis-built PCCs distinctive. Red rocket 2305 is seen at the southern end of Route 6, the Olney Station of the Broad Street Subway. The Route 6 had been cut back from suburban Willow Grove, to Cheltenham Avenue in 1958. Several miles of track along Old York Road continued to serve as the connection to Luzerne Depot. If you have photos of PCCs on Old York Road you'd like to share, please contact me at

ex-Birmingham ex-TTC PCC 2305 on July 5, 1978. Photo © Mike Szilagyi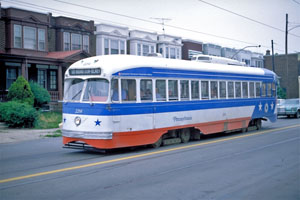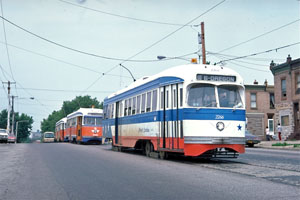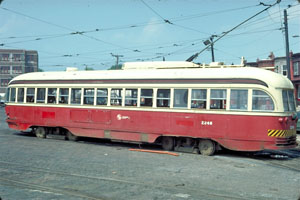 Click on these photos for larger views.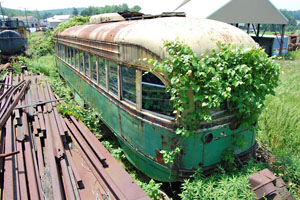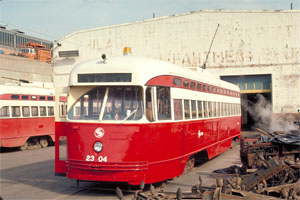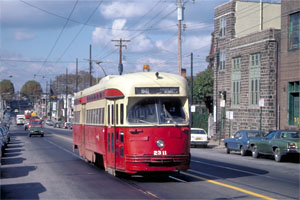 Between 1955 and 1983, used PCC cars from St. Louis, Kansas City, Birmingham and Toronto have seen use in Philadelphia.
photos by Mike Szilagyi

Return to the Good Used Cars Article.




Return to Philadelphia Trolley Tracks main page.