Philadelphia Trolley Tracks:
Good Used Cars


Eleven more ex-Kansas City cars came to Philadelphia, by way of Toronto, in 1976. Though these cars were to replace some of the PCCs lost in the Woodland Carbarn fire, they were assigned to Luzerne Depot. The Kansas City cars are the only ones built with the postwar body shell, but without small standee windows. The president of the Kansas City Public Service Co., Powell Groner, disliked "those little apertures," and in fact the cars built to his specification had a less cluttered appearance than the standard postwar cars.

Kansas City 771 / Toronto 4765 / Philadelphia 2246 shown at Luzerne Depot. TTC herald and numbers have been hastily painted over. July 8, 1977 photo © Mike Szilagyi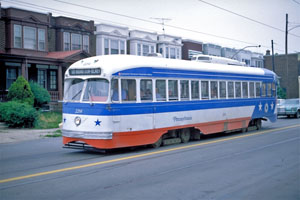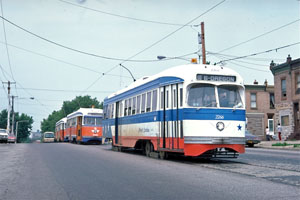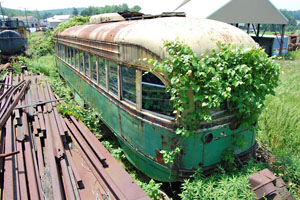 Click on these photos for larger views.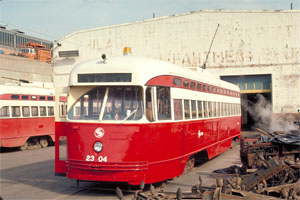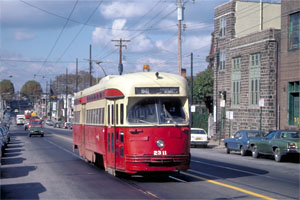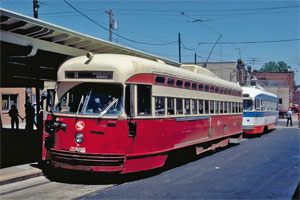 Between 1955 and 1983, used PCC cars from St. Louis, Kansas City, Birmingham and Toronto have seen use in Philadelphia.
photos by Mike Szilagyi

Return to the Good Used Cars Article.




Return to Philadelphia Trolley Tracks main page.