Philadelphia Trolley Tracks:
Good Used Cars


Of the 600 or so PCCs that have rolled over Philadelphia's streets, all but 19 were built by the "Quality Shops", the St. Louis Car Company in Missouri. Only the small fleet acquired from Toronto in 1976 were built by the other U.S. manufacturer of PCC cars, Pullman-Standard. These cars were originally built for Birmingham, Alabama in 1946. SEPTA never did repaint its Pullman PCCs in SEPTA colors. But as this photo attests, SEPTA repainted at least one in Toronto red.

ex-Birmingham ex-TTC PCC 2304 at Courtland Shops in October 1980. photo © Mike Szilagyi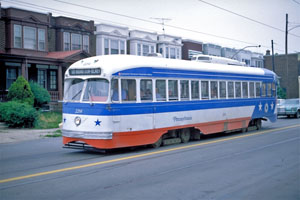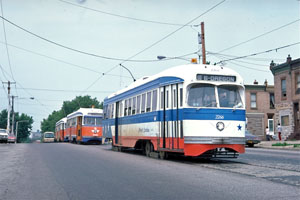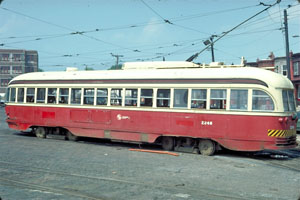 Click on these photos for larger views.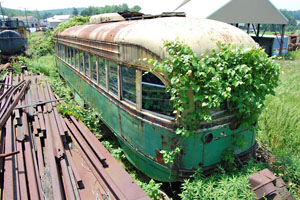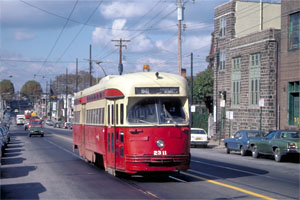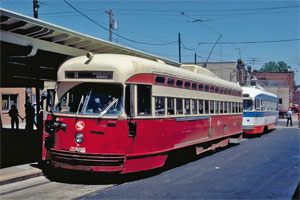 Between 1955 and 1983, used PCC cars from St. Louis, Kansas City, Birmingham and Toronto have seen use in Philadelphia.
photos by Mike Szilagyi

Return to the Good Used Cars Article.




Return to Philadelphia Trolley Tracks main page.