Philadelphia Trolley Tracks:
SEPTA Vandalizes Route 23 Trolley


It was good news when SEPTA renewed significant sections of rail on Route 15, Girard Avenue in 2012. The bad news is that SEPTA took the opportunity to cut the Route 23 rails where they cross Girard Avenue, at both 11th and 12th Streets. Fresh blacktop in the photo above shows were Route 23's rails on 11th Street were recently removed.

Track switches and curved sections of track connecting Girard Avenue to Route 23 rails south of Girard Avenue were left in place. The overhead wires have not been maintained in years.

Mike Szilagyi photo, July 3, 2012

Return to the "SEPTA Vandalizes Route 23 Trolley" index page: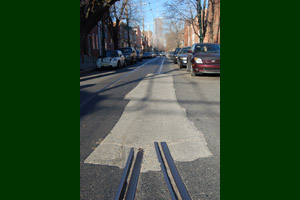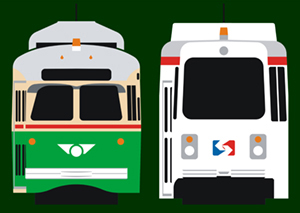 Return to Philadelphia Trolley Tracks main page.