Philadelphia Trolley Tracks:
1905 postcard - Main Street Norristown

This 1905 postcard is a hand-tinted photograph looking west on Main Street from the intersection with Dekalb Street.
The Brill semi-convertible trolley wears the green and cream paint of the Schuylkill Valley Traction Company.
The large brick building at right is the Norristown Trust Company.
Note the bicyclist riding between the rails, following the trolley.

This postcard was kindly made available by C. Pupek

Return to Schuylkill Valley Transit article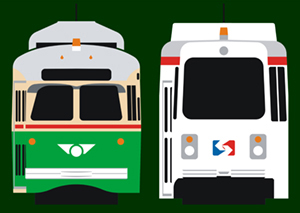 Return to Philadelphia Trolley Tracks main page.