SIA Philadelphia Car Barn Tour:
Strawberry Mansion Bridge
Between 1896 and 1946, the Strawberry Mansion bridge carried
Fairmount Park trolleys across the Schuylkill River.
These rails and ties are not original, having been added during a year-2000 renovation of the bridge.
June 8, 2007, Mike Szilagyi photo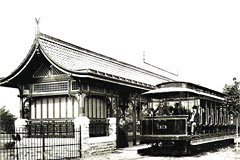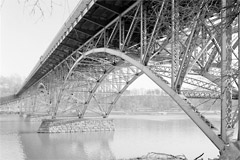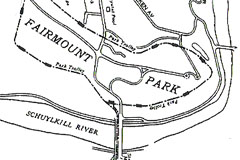 Click on these images for larger views.
Location Map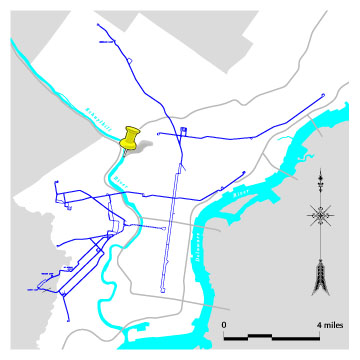 Return to the SIA Car Barn Tour Index page.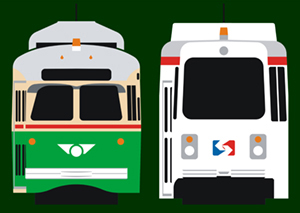 Return to Philadelphia Trolley Tracks main page.