SIA Philadelphia Car Barn Tour:
Hancock Paint Shop
Hancock car house was constructed on Lehigh Avenue at Hancock Street in 1886,
when Union Passenger Railway Co. extended its Jefferson and Master Streets horse car line.
The opening of Luzerne Depot in 1913 saw Hancock's role change
from that of an operating depot, to trolley paint shop.
PTC sold the building in 1957 as National City Lines (General Motors) management
converted most of Philadelphia's trolley lines to diesel bus.
Ed Torpey collection, courtesy of Joel Spivak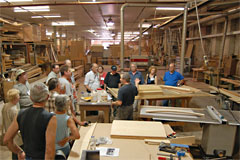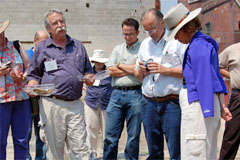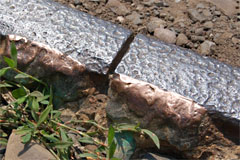 Click on these images for larger views.
Location Map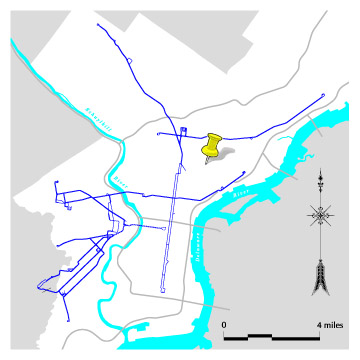 Return to the SIA Car Barn Tour Index page.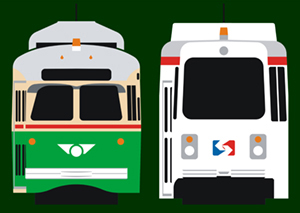 Return to Philadelphia Trolley Tracks main page.