SIA Philadelphia Car Barn Tour:
8th & Dauphin Shops and Headquarters
Dauphin horse car barn was built in 1872 on the block bounded by
8th Street, 9th Street, Susquehanna Avenue and Dauphin Street.
First the Germantown Passenger Railway Company, then Peoples Traction Company,
then Philadelphia Rapid Transit Co. (PRT) and finally Philadelphia Transportation Co. (PTC)
used this complex as their main offices and trolley car shops.
In the late 1950s the PTC moved its offices from here to a new building at 2nd & Wyoming.
June 8, 2007, Mike Szilagyi photo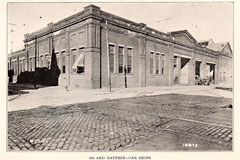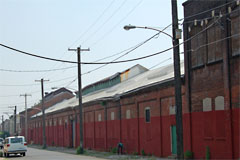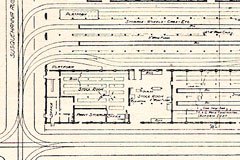 Click on these images for larger views.
Location Map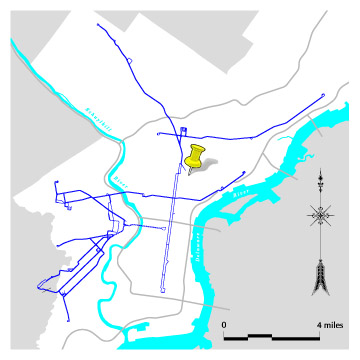 Return to the SIA Car Barn Tour Index page.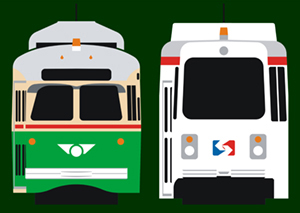 Return to Philadelphia Trolley Tracks main page.