Philadelphia Trolley Tracks:
June 1, 2008 Trackless Trolley Charter


(above) New Flyer tracklesses 809 and 805 on Wyoming Avenue near 9th Street, Logan. June 1, 2008 photo by Mike Szilagyi
More precisely, the coaches are stopped on either side of North Hutchinson Street.
The City demolished 1100 rowhouses here due to the improper filling of Wingohocking Creek a century ago.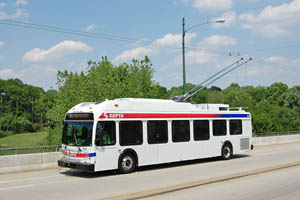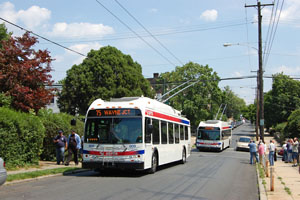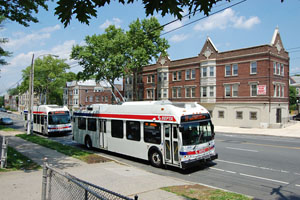 Click on these photos for larger views.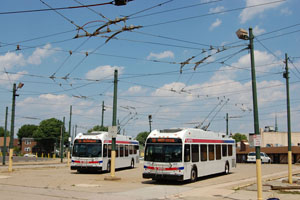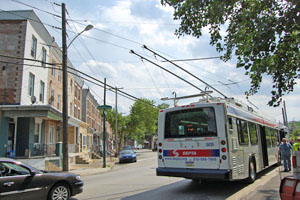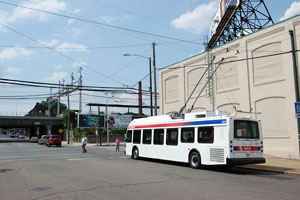 .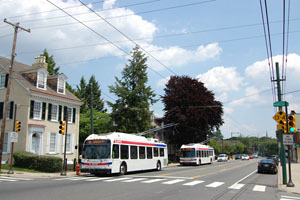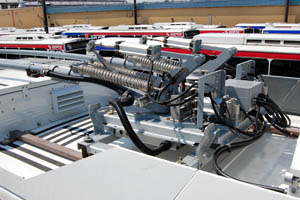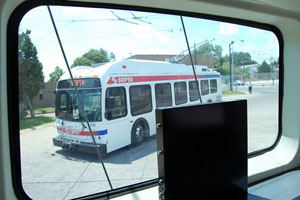 Friends of Philadelphia Trolleys chartered two New Flyer trackless trolleys on June 1, 2008
The coaches operated on the three lines that radiate from Frankford Depot: 59 Bustleton Avenue, 66 Frankford Avenue, and 75 Wyoming Avenue.
About half the fleet of 38 trackless trolleys was delivered as of June 1, 2008. As the new coaches are phased in, service consists of a mix of diesel buses and trackless trolleys.


Return to Philadelphia Trolley Tracks main page.