Luzerne Depot in 2001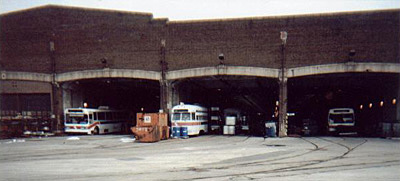 All photos on this page, courtesy of Ray DeNicolo.
He photographed at Luzerne on February 9, 2001.
Click on the photos for more detail.

Luzerne Depot was closed as an operating depot in April 1997, with bus operations moved to the new Midvale Depot. Streetcars last operated from Luzerne in September 1992. Since that time Luzerne has become a storage facility/junk yard.

Luzerne Depot is officially slated for demolition,
likely some time in 2004.
-- Click here to return to the Luzerne Depot article --

Back to Philadelphia Trolley Tracks.