SIA Philadelphia Car Barn Tour:
Woodland Shop
Woodland Shop, constructed in 1984, is SEPTA's trolley repair facility.
Here electronic modules are removed from the underside of PCC-II no. 2325, for maintenance.
This PCC was delivered by St. Louis Car Company in March 1947,
as Philadelphia Transportation Company no. 2741.
In 2004 the car was re-numbered, stripped to its steel shell,
and given a new lease on life with all-new interior, trucks and propulsion gear.
June 8, 2007, Mike Szilagyi photo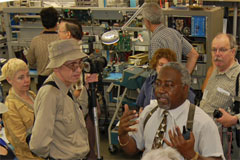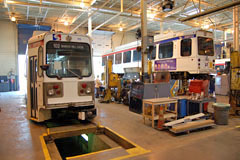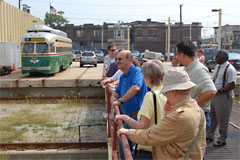 Click on these images for larger views.

Location Map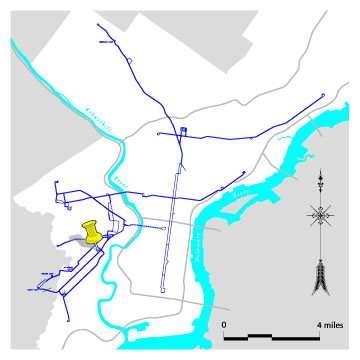 Return to the SIA Car Barn Tour Index page.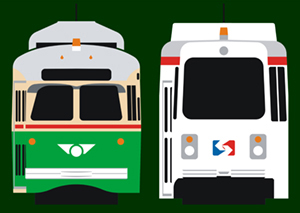 Return to Philadelphia Trolley Tracks main page.