SIA Philadelphia Car Barn Tour:
Girard Horse Car Barn
Girard Avenue Horse Car Barn was a complex of buildings constructed in 1859
between Girard Avenue, Poplar Street, 26th and 27th Streets,
by the Richmond & Schuylkill Passenger Railway Co.
Between the 1890s and 1912, the barns housed early electric trolleys.
The main building (shown above) once faced Girard Avenue, but has been torn down.
Ed Torpey collection, courtesy of Joel Spivak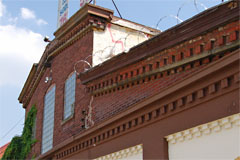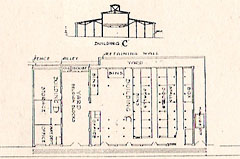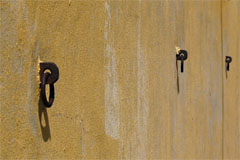 Click on these images for larger views.
Location Map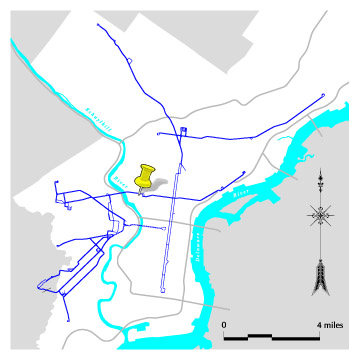 Return to the SIA Car Barn Tour Index page.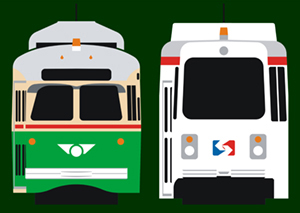 Return to Philadelphia Trolley Tracks main page.