SIA Philadelphia Car Barn Tour:
Erie Substation
No longer in service, Erie Substation is located just southeast of the corner
of Erie Avenue and Germantown Avenue.
It was constructed in 1899 as a power generating station.
Later, three 1500 kilowatt converters supplied 600 volts DC for the trolley system.
June 8, 2007, Mike Szilagyi photo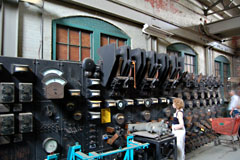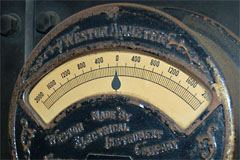 Click on these images for larger views.
Location Map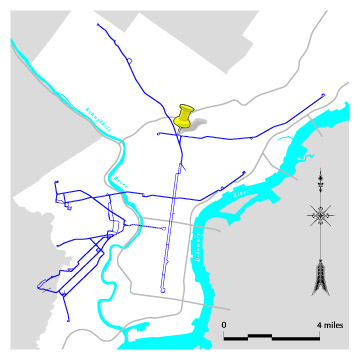 Return to the SIA Car Barn Tour Index page.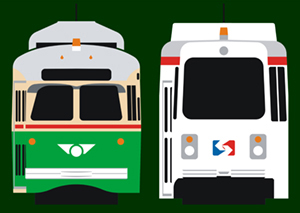 Return to Philadelphia Trolley Tracks main page.