Philadelphia Trolley Tracks:
2012 Route 15 Rail Renewal


When trolleys return to Route 15 - hopefully by mid-April 2012 - this new loop at Frankford Avenue & Delaware Avenue will be the new eastern terminus for trolleys. A diesel bus shuttle will serve the eastern portion of Route 15 until, perhaps, 2014 or 2016.
In late 2011 - early 2012, SEPTA is spending $1.2 million to replace 7000 linear feet of badly worn rail on Girard Avenue.
February 8, 2012 photo by Mike Szilagyi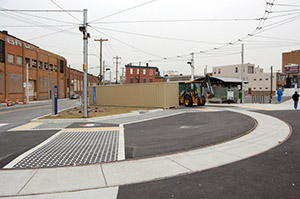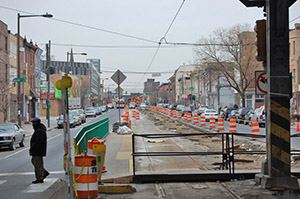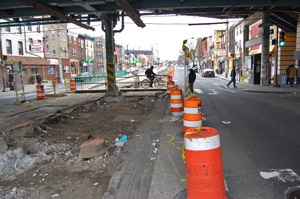 Click on these photos for larger views.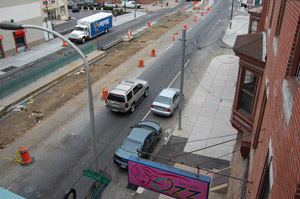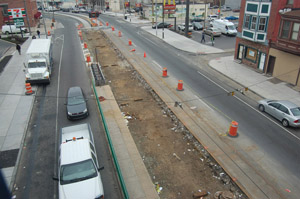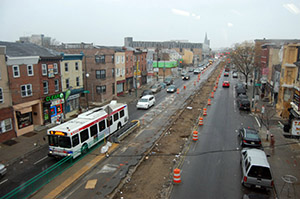 SEPTA's $1.2 million investment in Route 15 hopefully bodes well for the line's future as an electric streetcar route.
February 8, 2012 photos by Mike Szilagyi


Return to Philadelphia Trolley Tracks main page.